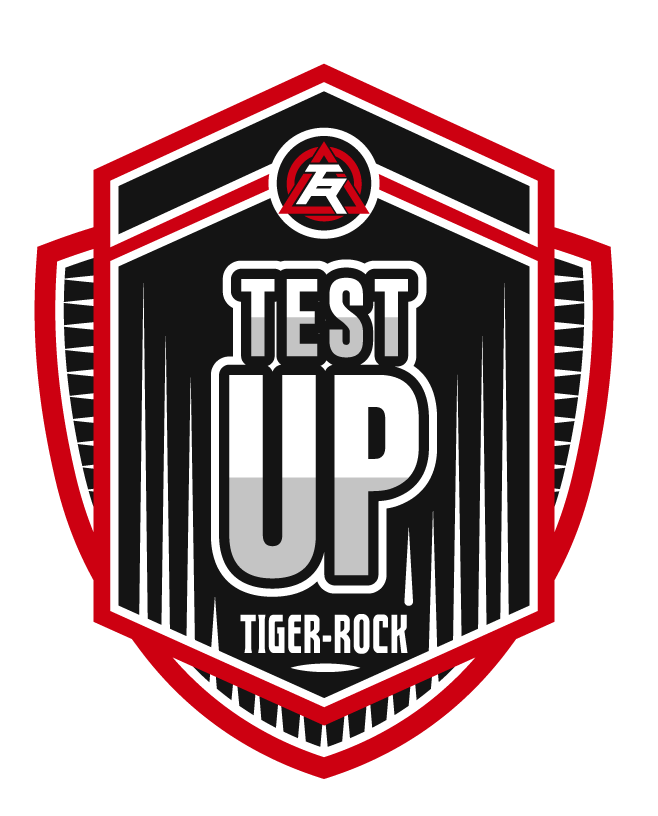 LOCATION
Tiger-Rock Martial Arts of Beaumont
3803 Calder Ave
DEADLINE TO REGISTER
Red L3- Black Belt - Thursday June 3rd
Cubs-L2 Red Belts - Thursday June 10th
*Please Note that ALL students must have a current Tiger-Rock Skillbuilder ($29 annual fee) in order to register for all events. Login to your kicksite account to check status.
Yellow Belt Discounted Gear Order Deadline
Thursday June 10th
EXAM DATES & TIMES
TUESDAY JUNE 15th
5:00pm Tiger Cubs
WEDNESDAY JUNE 16th
5:30pm - Junior White + Yellow
6:30pm - Junior Green Belts
THURSDAY JUNE 17th
5:30pm - Junior Blue + Brown Belts
6:30pm - Junior Red + Black Belts
FRIDAY JUNE 18th
7:00pm All Youth + Adult
ALTERNATE TESTING
Tuesday JUNE 15th - 6:30pm or by appt.
Additional Fee Applies
HOW TO REGISTER
You may register in person at your academy OR you may register through your personal e-mail invitation.
BELT AWARDS
Tiger Cubs JUNE 15th
(immediately following testing)
BEAUMONT STUDENTS
SATUDAY JUNE 19th
10:30am ........... All Youth + Adults
                          & Jr Red + Black
11:30pm.............. Jr Green, Blue + Brown
12:30pm.............Jr White + Yellow 
Gear fitting clinic will follow for new green belts
ORANGE STUDENTS
SATUDAY JUNE 19th

10:30am............. All Youth + Adults
11:30am ............. All Juniors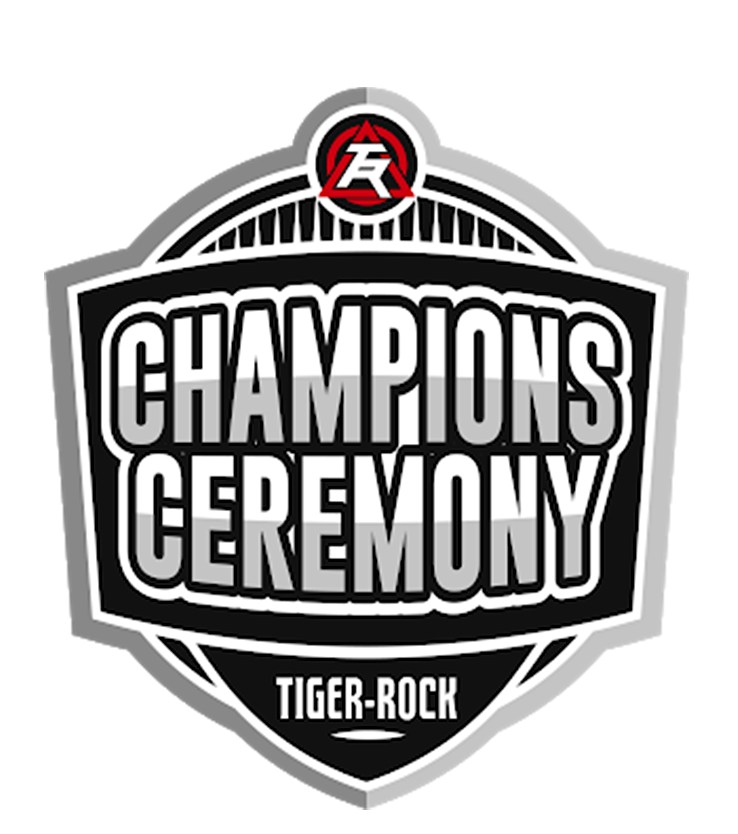 TESTING GUIDELINES
Tiger Rock minimum attendance requirements must be met.
                           Tiger Cub, White & Yellow Belts 10 Lessons
                           Green and Blue Belts 12 Lessons
                           Brown Red & Black Belts 14 Lessons
Your Instructor recommends completion of at least one (1) Private Lesson in preparation of this exam.

Tiger Rock ceremonial Uniform will be worn for testing.
                   Cubs-L3 Red Belts - black TR pants/white TR jacket/Tiger Rock T shirt/ Belt
                   Black Belts - black TR pants/red TR jacket/Tiger Rock T shirt/ Belt
            Uniform must be cleaned & pressed, with alterations completed (pants & sleeves              hemmed as needed) Required patches should be sewn. This includes Tiger Cubs.              No Exceptions.
Mat shoes or no shoes should be worn with uniform.

You must practice your form INDEPENDENTLY of your instructor.

Green belts & higher TRMAI approved gear is in good condition is required.




No tape! Mouth guard is clean & in good condition.

Blue belts & higher must be prepared to complete board breaking techniques meeting TRMAI standards.

If you arrive late for testing you will not pass. You may apply for a retest. This will take place during our alternate testing. There will be an additional $10 alternate testing fee.

All Junior Students ages 6-11 yrs must have earned 3 stripes on their belts

Students testing for their green belt are required to purchase Tiger Rock brand sparring equipment. 10% discount is available if pre-ordered by belt testing registration deadline. Used equipment is not allowed.
For More Information and to see sample videos please visit our website at TRMATX.COM
YOU WILL RECEIVE AN EMAIL PERSONAL REGISTRATION INVITATION
Please see staff member to update your Kicksite preferences & to update e-mail settings.
Please note that current annual Tiger-Rock Skillbuilder is required to register for belt testing ($29 annual fee)
To Log in to your Kicksite accout to check/update your Skillbuilder  click here